Think You May Have ADHD?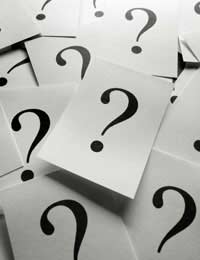 Most cases of Attention Deficit Hyperactivity Disorder are diagnosed in childhood but ADHD symptoms often carry on into adulthood – not everyone grows out of it. There are some people who have never been diagnosed with ADHD officially but who will suffer from the condition as they grow up and can then find themselves questioning whether they do have ADHD. If you think you may have ADHD, the only way to find out for sure is to undergo testing by someone qualified to decide and you will need to convince your GP to refer you for this.
Parents May Suspect They Have ADHD
ADHD is quite a common problem that affects between 6 and 9 per cent of adults in western societies, perhaps even worldwide. Some children do find their symptoms reduce during the teen years but between 2 and 4 per cent of adults suffer from ADHD. The condition appears to have some sort of hereditary component – it seems to run in families. So, if a child at school is diagnosed with ADHD, it is common to find out that one of the parents also has ADHD, perhaps previously unrecognised. Parents of children with ADHD are about 40% more likely to have ADHD themselves compared to a parent whose children do not have ADHD.
When going through the ADHD checklist for diagnosis of their hyperactive child, parents may start to see symptoms that they have struggled with for years and this may be the factor that sends them off to their GP to get properly checked out. The partner of the affected parent can also start to see that some of their spouse's behaviour suddenly has a likely explanation.
Symptoms of Adult ADHD
A child with ADHD has several symptoms that are related to hyperactivity – not being able to sit still or keep still – and inattention. They can't concentrate on any task for even a minute sometimes and this can lead to disruptive behaviour at school, which is where the problem is often first noticed as being different from normal childhood misbehaviour. Through the teens, the symptoms change quite a bit – the hyperactivity tends to get less pronounced but inattention can actually increase. This happens more often in girls, so more teenage girls are diagnosed with ADHD than boys, whose condition has been picked up at primary school. For girls, if behaviour in class gets considerably worse as they move into secondary school, because they are just so unable to concentrate, can be an important warning sign.
Adults learn to control some of the symptoms and hyperactivity isn't anywhere near as obvious in someone older than 20. Holding down a job involves conforming to normal behaviour so, while you still may feel like leaping up and down in a work meeting, your brain knows this will be a bad idea and resists the urge. Even people who attain quite a high position in their profession or their work can still be suffering from ADHD. The condition does affect them but they manage to compensate by controlling their behaviour. This generally leads to a great deal of stress, however, and not recognising ADHD means that you do not get access to ADHD treatment that could help.
Adults Have to Organise More
Some people manage to get all the way through their school life, get a job and still manage to cope with ADHD without seeming obviously affected. However, in young adulthood, leaving home, starting a long-term relationship, having children, having your own home and holding down a more demanding job to pay for it all can stretch the poor organisational skills of someone with ADHD to the limit.
People may notice that you are not up to the job, your spouse may complain that you are unable to remember ordinary tasks or organise household things and the problems that the ADHD is causing come to the surface. Everyone can feel restless, unable to concentrate, very distracted, particularly when stressed, but if you have these symptoms a lot of the time and your life is being affected, it is a good idea to see someone who can find out if anything is wrong. It is always important to make sure of a diagnosis of ADHD as far as possible.
Other mental health and physical conditions can cause similar symptoms – you need to make sure you get an accurate diagnosis so that you can cope with the condition you have and get appropriate treatment.
You might also like...