Living with ADHD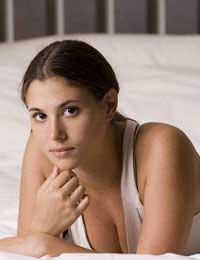 Whether you are yourself an ADHD sufferer, or a parent whose child is diagnosed with the condition, it is important to recognise that ADHD is usually a lifelong condition. It is usually a matter of learning to live with ADHD, rather than growing out of it or finding a cure or even a treatment for it. Managing ADHD usually involves several different strategies and these may change during the lifetime of the person who has ADHD. Coping with ADHD as a child is very different to getting through life as a busy parent holding down a full time job.
What is Living With ADHD Like?
If you don't have ADHD, this is difficult to imagine. However, we all feel that life gets too much sometimes; we can't concentrate, things that need doing pile up, we are late, we forget things, relationships with others get strained and we feel isolated, hurt and frustrated. For a person with ADHD, this is the usual pattern of life; just doing everyday things like remember to pay bills, buy milk, have food in the fridge can be a great challenge.
Approaching ADHD At Different Life Stages
After a child has received a diagnosis of ADHD, he or she will have access to specialist care. Attention deficit hyperactivity disorder does respond well to the treatments that are available. Ritalin is the main drug treatment that works very well in some children. Others find that it is completely unsuitable for them, or makes very little difference. For children, some sort of consistent behavioural therapy is always important. This puts a great deal of pressure on parents, who are likely to feel in some way responsible for the ADHD in the first place.
Getting good information from both the healthcare professionals you meet through your child's assessment and from the internet is one way to get over this and to get support to create a loving home environment that will help your child develop. Encouraging good behaviour with praise and positive reinforcement and making it clear that bad behaviour means loss of privileges and some negative consequences is very tough to do day in and day out. But it does pay dividends in the long term.
As a teenager or adult with ADHD, you can still depend on your parents and others for support and help but it is important to start taking responsibility for your own life and to develop your own strategies for coping with ADHD. This can be difficult – the teen years are turbulent for many – but teenagers with ADHD develop more slowly emotionally and often appear much younger than their age in their behaviour. Being open about the way you feel with people you trust can help a lot, and parents, friends and teachers at school who know about your ADHD will help you through.
Coping With Adult Life and ADHD
Being an adult with ADHD makes it even more important that you find activities and job or career opportunities that work with you, rather than against you. For someone with ADHD, trying to work in a job that requires sitting behind a desk, concentrating on spread sheets for 8 hours a day is definitely not a good choice. But the positive side of this is that, unlike at school, all jobs don't involve this sort of activity. People with ADHD may excel at other types of job – being an outward bound instructor, a park ranger, a landscape gardener or creative director – all suit people with loads of energy who are capable and have ideas.
Relationships can be difficult for anyone but the frustration that stems from having ADHD can lead to short tempers and a tendency to 'be on a short fuse', behaviour that partners generally find none too appealing. If anger or frustration is a problem, adults with ADHD can access anger management therapy to give them good coping skills useful for relationships with everyone they have contact with, not just their spouse or family.
You might also like...