Untreated ADHD and Crime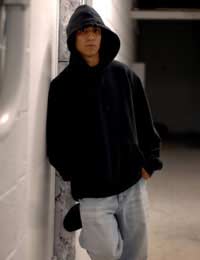 There are many reasons to ensure effective ADHD treatment – the most obvious being the personal benefits to attention, focusing and communication with other individuals. All of these benefits can further improve the self-esteem of a person struggling with ADHD.
Reducing the Risk of Crime and Criminal Re-offending
In a recent study, another significant benefit to treating ADHD has been suggested – reduced risk of criminal offending. It is thought that untreated ADHD may be a factor that underlies crime in some instances.
It is not to say that ADHD causes crime but only that it is one of many contributing factors. While the personal benefits of treatment are obvious, this kind of societal benefit makes treating ADHD even more of a priority.
ADHD Symptoms and Crime
ADHD is a medical condition in the brain that leads to symptoms such as hyperactivity, impulsive behaviours and troubles with attention and focus. ADHD can make it difficult for a person to control their behaviour. This lack of control is thought to be one reason why a person who does not treat their ADHD is at a higher risk of criminal behaviour and also criminal re-offending.
Not treating ADHD can then have major consequences for a person's mental health as well as social outcomes for society. According to researchers, the costs to society are yet another reason this area deserves attention.
Studying ADHD and Criminal Behaviour
Researchers gathered data from a number of different studies and surveys performed in the UK. They found that in one particular instance, nearly half of youth offenders and a third of adult ones received treatment for ADHD after they were incarcerated. Researchers believe that ADHD can be an underlying trigger of criminal behaviour.
In another study, similar results were seen. The vast majority of those who were diagnosed and treated for ADHD after a criminal offense had previously not been treated for ADHD. Researchers believe that the key is to identify and treat these individuals early on to prevent criminal outcomes.
Costs have risen in treating young offenders and the ramifications of this study are enormous. If we can get help to young people who suffer from ADHD before the criminal behaviour occurs, there is a chance to ease the burden on healthcare in the UK.
For instance, a decade ago the annual cost to the UK for treating the typical juvenile offender before they went to prison was approximately £15,000 but today this is closer to £40,000. A person with ADHD will actually cost even more than the average offender because they require related support and services to deal with ADHD.
A Cycle of Criminal Behaviour
Children – whether they have ADHD or not – often gain self-esteem through success at school and also by behaving in a way that pleases parents, teachers and other adults in their life. For children who suffer from ADHD, however, they are trying to handle persistent symptoms such as poor attention and hyperactivity, along with impulsive behaviours.
As such, they don't get the self-esteem benefits other children may get because they are constantly displeasing adults and not attaining success at school. As a result they could become alienated and could then struggle to make friends. But through unacceptable behaviour, they can gain attention from peers and this negative attention is perceived as better than no attention. In this way, ADHD children feel they can avoid social isolation.
By becoming friends with the 'bad' crowd, they may then be more likely to partake in criminal activity. Once they are punished and enter the criminal justice system, without appropriate programmes they are exposed to even more troubled young people who have issues, which further exacerbates their behaviour.
Improving the Outcomes for ADHD
Struggling with ADHD makes getting early treatment important to prevent the long-term challenges that can come with untreated ADHD. The possibility that untreated ADHD can increase a person's risk of criminal behaviour is all the more reason for identifying ADHD symptoms in youth early on to prevent their entrance down a criminal path.
You might also like...