Evidence Review: ADHD & Scientific Research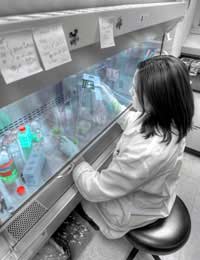 Over the years, a very wide range of therapies have been developed to address the problems caused by Attention Deficit Hyperactivity disorder or ADHD. Very few of these approaches have been adequately tested in clinical trials to measure just how effective they are, and identify what drawbacks or disadvantages there might be from each treatment approach.
There are so many unanswered questions. As a result, there is a need for a great deal of additional research. Most importantly, parents need to know that there are no long term harmful consequences associated with giving a child a stimulant medication over a period of years. Do the benefits outweigh the risks in the long term? Probably, but no-one knows for sure.
The Problems with Research
Possible treatment strategies include medication, psychosocial therapy, dietary management, biofeedback therapies, meditation, perceptual training and stimulation, homeopathy, and a wide range of herbal and supplemental approaches. Only stimulant medications and psychosocial therapies have been the subject of detailed research, but the studies have all been short term; very few (if any) have lasted longer than a year.
What this means is that studies have not followed up children throughout their childhood; as a result no one knows what the long-term benefits or harms of drug therapy might be. Do these therapies help ADHD children to achieve academically? Are children treated for ADHD less likely to get into trouble with the authorities when they reach adulthood, compared to people whose attention deficit problem goes undiagnosed until later years?
There are no scientific answers, although many parents feel that the benefits gained from having a happy child are well worth any potential risks of treatment, even if a child's overall academic achievement isn't greatly improved. So what evidence is there?
Current Evidence - Medications
At least 3000 short term trials (ones that have lasted for up to a year) have looked at how effective the various drug therapies are. They have found that on average the drugs are effective in reducing symptoms of aggressiveness, hyperactivity and concentration for as long as the medication is continued. However, over the short term, there is not any convincing evidence that academic achievement at school is significantly improved although there are considerable improvements in a treated child's social skills. Furthermore, there are no long term trials looking at this question. This is concerning.
Current Evidence – Behavioural Therapies
When we look at what are termed 'Psychosocial Therapies' there is even less evidence from trials. Psychosocial therapies generally include strategies to reward positive behaviour such as a points rewards systems, parent and teacher training to help adults manage an ADHD child's behaviour, and what is termed cognitive-behavioural therapy. This is where someone with ADHD is taught a range of approaches such as problem solving strategies and self-management approaches and techniques.
Research has found that behaviour therapy as well as parental training and reward strategies produce beneficial effects in children but cognitive-behavioural approaches works less well, and may be more useful only in adults. There has not been sufficient study to answer how effective each of these behavioural approaches might be when they are used alone or in combination with medication.
That said, there is fairly conclusive evidence that a combination of intensive medication and behavioural treatment over a one year period improves social skills and ADHD symptoms more than medication alone. What is not known is if this combination of therapies means that a lower dosage of stimulant medication can be used.
Dietary Approaches
There is a long history of other approaches to treat ADHD including dietary replacement, dietary exclusions and supplementation with a wide variety of vitamin, mineral, or herbal regimens. However, the data is sketchy; there are a few good trials, but not enough to make firm judgements about whether these dietary approaches work. Some of the dietary strategies where particular foods and food additives are taken out of the diet showed intriguing results, and a possible link between some foods and ADHD symptoms is now well established. More research is needed.
Questions that Need Answering
At the moment, there are many questions that need answering through further research, the most important of which are:
Can medication combined with behavioural therapy reduce the amount of stimulant drugs needed on a day-to-day basis?
Are there improvements in predominantly inattentive type ADHD with medication? At the moment studies only really look at measures of hyperactivity and impulsiveness.
Are these approaches effective in teenagers and adults? There are very few studies that look at these age groups.
What are the long term effects of these therapies, and how much difference is made to a treated ADHD child when they reach adulthood?
Does treatment help problems with memory and language skills, and are these approaches enough to help improve academic achievements?
You might also like...