Is ADHD a Genuine Condition?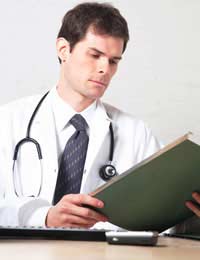 The debate surrounding the existence of ADHD or Attention Deficit Hyperactivity Disorder has been ongoing in the media and the medical and scientific community for several decades, creating considerable confusion for parents who may be struggling to make a decision as to whether they should be seeking medical help for their child or not.
Two diametrically opposed viewpoints are held by doctors, scientists and psychologists in apparently equal numbers; the first group believes that ADHD is a real and medically treatable condition, and the second group believes that the behavioural symptoms labelled ADHD are simply a consequence of 'children being children'.
So is ADHD a real condition and which viewpoint is right?
Arguments for the Existence of ADHD
A child or adult who is said to be suffering from ADHD will exhibit a range of symptoms characterised by disruptive behaviour, poor attention span and hyperactivity, difficulties in socialising with classmates, generalised learning difficulties, and a general lack of progress at school.
In the US, widespread use of drugs such as Ritalin or Adderal in ADHD children have been shown to produce astounding changes in a child's behaviour and generally improve their wellbeing and development at school. For many experts and parents, this is evidence enough in itself; but what is the scientific evidence?
Scientific studies have shown that people said to be suffering from ADHD have lowered electrical activity in the area of the brain called the 'frontal lobe', which is the region of the brain located behind the forehead. Additionally, there is a measurable and a reduced reaction to stimulation in this area of the brain. To illustrate this, scientists have been able to conduct neuro-imaging studies, which create visible pictures of brain activity. These images show that sufferers of ADHD have less brain matter in the frontal lobe region of the brain and a lower level of metabolic activity than 'normal' people.
Added to this evidence are studies of identical and fraternal twins, where one twin exhibits symptoms of ADHD and the other does not. These studies have shown that there is a genetic predisposition for ADHD, and one particular gene has already been identified; the search is on for more.
Furthermore, while parenting skills and other stressful life and environmental events will have an effect on a child's behaviour, this detailed study of twins has allowed researchers to determine that the family environment does not appear to make a significant and separate contribution as to whether a child will exhibit ADHD behavioural traits.
Research is continuing to try and find both a definitive medical test for ADHD and more acceptable treatments than the use of stimulant drugs. However, proponents of ADHD point to the evidence that left untreated, the condition is severely damaging to the long term well-being and development of a child or adult. As such, they believe that is morally reprehensible not to medicate and treat these children with prescription drugs and other therapies for their greater good, and the benefit of society as a whole.
Arguments Against the Existence of ADHD
Many expert doctors and scientists are still not convinced by the evidence for the existence of ADHD outlined above. Opponents hold the view that the 'symptoms' associated with ADHD are simply a set of behaviours exhibited by bright, but bored children who require more love and attention at home and at school. These experts ask if society is simply creating a 'label' of ADHD to excuse medication of disruptive children to make them more manageable and sociable in the classroom.
Scientists who oppose the existence of ADHD point out that brain chemistry is altered as a consequence of stimulation, and that many 'study' patients were already receiving medication which could easily have affected brain scans. Diagnosis for ADHD is currently made on a very subjective range of teacher and parent questionnaires; these examine a child's behaviour to determine if it is within acceptable and 'normal' boundaries. Scientists who take an opposing view on ADHD rightly point out that there is no other branch of science that would accept such a subjective method for a establishing a diagnosis of a disease or disorder.
So is ADHD a Real Condition or Not?
The general consensus is that there is a set of behaviours that can cause a child's development to be severely adversely affected, and that these behaviours are real and treatable.
Whether evidence for a genetic predisposition to ADHD behaviour will finally result in a definitive diagnostic test for the condition remains to be seen. What is certain is that there are therapies that can help a child and their family, regardless of the ultimate cause of the behavioural symptoms currently termed ADHD.
You might also like...