Pre-Natal Links to ADHD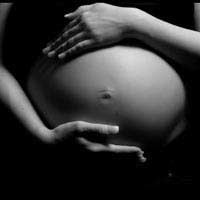 Whatever a pregnant woman is exposed to during pregnancy, it is quite safe to assume that the foetus will be exposed as well. It is generally a wise approach in terms of minimising any harm to the growing foetus.
Finding out which kinds of exposures could lead to a heightened risk of ADHD once the child is born can help us to prevent ADHD cases around the world. A number of studies have associated various chemicals and other factors to a higher risk of ADHD.
Alcohol
While alcohol is a known cause of foetal alcohol syndrome (FAS) and effects, it is also linked with ADHD. Some children will suffer from ADHD as a result of their FAS, further compounding their challenges. Research on safe amounts of alcohol for a pregnant woman have been very mixed and controversial. If you can, it is best to completely avoid all alcohol during pregnancy.
Low Birth Weight and Premature Birth
Several studies have found a link between low birth weight or premature birth and a heightened risk of the child developing ADHD. There are many factors that can also underpin a low birth weight or an earlier birth.
Illegal drug use, alcohol, smoking and some legal prescriptions can predispose a woman to an earlier birth and a child with a lower birth weight. It is one reason why it is so important to talk to your doctor before becoming pregnant to ensure your medications are safe to take.
Cocaine
There has been a small amount of research on cocaine and ADHD. While there are many other reasons to avoid cocaine use during pregnancy – both for your own health and the health of your developing foetus – helping to prevent ADHD may be another one. Researchers found that in animal studies, exposure to cocaine led to offspring having difficulties with attention and overall concentration, both symptoms of ADHD.
Smoking and Lead
A very recent study linked exposure of lead and tobacco to ADHD. While each resulted in a higher likelihood of the child developing ADHD, their combined effect significantly increased the risk. It is best to avoid all sources of tobacco smoke during pregnancy. If you plan to become pregnant, quitting prior to pregnancy is the best approach. Also ensure you avoid all sources of secondhand smoke.
Stress
There is even some research that links prenatal stress to ADHD. Stressed mothers will have higher levels of a stress hormone known as cortisol. Toward the end of pregnancy, babies will need more cortisol for development but early on it can cause problems.
While stress is perhaps a difficult thing to avoid, it is something you can try to take control of during pregnancy. Where a pregnancy is unplanned, stress may be particularly high. It is best early on to build a good support network and to see your physician for a counseling referral if you feel stress will be high during your pregnancy.
Taking Precautions Before and During Pregnancy
Whether you are pregnant, plan to become pregnant or know someone who is planning for a baby, it is wise to limit exposure to these chemicals and factors very early on. Talk to anyone you know who is planning for a child. Explain to them the prenatal links to ADHD and how it is important to minimise exposure. Together, we can all help to reduce the incidence of ADHD.
You might also like...