Why Do Some Teenagers With ADHD Self Harm?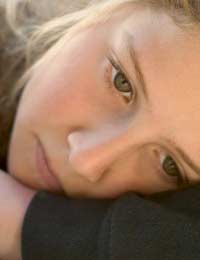 Self-harm is a growing problem amongst teenagers in general, and teenagers with ADHD or Attention Deficit Hyperactivity Disorder are especially vulnerable. So what is behind this growing epidemic of self-harm and what does it mean?
For parents and adults to gain a degree of understanding of this problem, it is necessary to take a detailed look at what self-harm is, and the general reasons behind this behaviour.
What is Self-Harm?
Self-harm by children and adolescents is where a child seeks to relieve their pain or distress by cutting or burning themselves, banging heads or parts of their bodies against walls, hair pulling or biting. Occasionally, self-harm can take the form of self poisoning and taking an overdose. During teenage years, self-harm is four times as prevalent in girls as boys.
Which Children Self-Harm?
Research has shown that the principle triggers behind self-harm are severe anxiety, impulsivity, depression and low self esteem. Whilst there is no single predictor of which children might seek to self-harm, this problem appears to be most prevalent in children who face a combination of pressure in their school and home life. Research has shown that self-harm is most likely amongst children who have strong feelings of guilt, frustration, anger and impulsivity.
All of these emotional and psychological factors are especially prevalent in children with ADHD, and where this disorder is not adequately addressed at home and especially at school, feelings of low self-worth and failure can become overwhelming.
Why do Children Self-Harm?
Children and teenagers who self-harm believe that is a positive way of relieving the unbearable pressure and pain that they are experiencing in their day to day lives.
For some teenagers, self-harm is a way of preventing suicidal actions and is a means of protecting themselves from taking their own lives. For most, self-harm provides them with a coping strategy and a means of regaining control. Most children do not see self-harm as a problem as no-one else is hurt, and for them, cutting or hurting themselves provides a 'safety valve' and a controllable form of relief from their emotional distress and pain.
For others, self-harm can also be a way of communicating the depths of their pain and distress to others. However, frequently self-harm is carried out in secret and parents and teachers may be oblivious to the extent and duration of the problems.
How Common is Self-harm in Adolescents with ADHD?
The figures are shocking. In the UK, a national survey of 10,000 children found that 0.8% of children aged between 5-10 years old reported self-harm, but this figure rose to 7.5% of children if they were suffering from ADHD or a related disorder.
The figures for children aged 11-15 years were substantially worse. Amongst this older group, the overall prevalence of self-harm was 1.2%, but this figure rose to between 8-13% for children with ADHD, and 18.8% if depression was present.
What this means is that there is approximately a one in six chance that a teenager with ADHD may be self-harming. If self-harm is present, nearly 70% of cases will be self-harming on a weekly or monthly basis.
However, even though self-harm is viewed by teenagers as a form of manageable relief from emotional pain, it should be noted that self-harm is also a significant risk factor for suicide. As such, any incidence of self-harm amongst teenagers needs to be taken very seriously indeed.
How Can You Tell if Your Teenager is Self-Harming?
Frankly, until a child is able to talk to their parents or doctor of their own volition, detecting self-harm can be difficult. During teenage years children will normally become increasingly shy and self aware, and will 'cover up' as much as possible. This means that parents rarely see their child fully exposed, which is when tell tale signs of scars will be revealed.
Frequent signs of scratching or scarring on the upper arms or legs should make a parent suspicious. Evidence of razor blades or a Stanley knife in a bedroom or bathroom should also cause concern.
What Can You Do to Prevent your ADHD Child from Self-Harming?
Adolescence is emotionally tough at the best of times, but in an ADHD teenager, it is doubly difficult.
As soon as you become aware of the ADHD problems in your child, it is essential that you follow behavioural management strategies that emphasise positive achievements. What is done well? Highlight the academic advantages ADHD can provide. Work with your child to start building self confidence and a positive self esteem. Talk to your child regularly and often about how they feel. If depression or other problems get overwhelming, seek help early.
Prevention is all about helping your ADHD child and teenager feel good about themselves.
You might also like...
I was born with ADHD and Iam now 17 year old adolescent.I suffer still with that problem and I am vulnerable to suicides because big my mental illness depression caused due to ADHD and huge challenge s I experienced in my life.I dreamt of becoming a Physicist in future .But parents did'tevenunderstood my problem though I told them many times.All because of this I became helpless.Iam sincerely praying god to cure my ADHD since I have no one to understand me
Superhuman
- 19-Apr-18 @ 2:09 PM
I feel your pain. I have MDD and GAD. I have suffered and been misunderstood my whole life. I am finally optimistic about my future because of friends support, therapy, and meds. Everyone has something. My son is ADHD, a depressive and started self harm again. We talked a lot today and he wants treatment now. He has suffered so much. Please hang in there. Get treatment if you haven't already. This is very treatable. I have had some peace for my son and I through educating myself about our afflictions. I feel empowered. I have been reading for months. Things will be better for all of us. We have to go after our well future one day at a time.
this is my story i have ADHD and people dont realise what it is and think i take things too far and i dont realise im not normal i self harmed all my life from banging my head to cutting to biting peop;le niglect me and dont want to know me for who i am i have a girlfriend who helps i feeeel normal when im with her but when im not i dont
dragonborn
- 4-Mar-16 @ 1:43 PM