Guide to Self Management of ADHD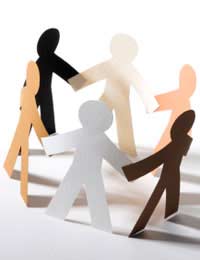 The full description for ADHD is attention deficit hyperactivity disorder and this full name describes the range of symptoms of ADHD quite well. Although ADHD is present in young children and can be diagnosed before the age of 7, this is a condition that persists throughout life. Teenagers and adults learn to cope with some of the effects and some of the symptoms, but they will always experience the challenges that ADHD imposes on them.
Adult life is full of responsibilities; earning money to pay the bills, holding down a job, getting up on time to be at work each day, organising your time to buy food, clean the house, wash your clothes, look after children... If you start to make a list of the things you do each day, and the amount of organisation involved in ordinary life, it can seem quite frightening to even the best organised, healthy adult.
If you have ADHD, the thought of organising anything is a major hurdle and many adults with ADHD find that life can be overwhelming. They are more likely to be in and out of work, live in a disorganised home, eat irregularly and not very healthily, sleep at odd times, never have clean clothes when they need them and so on. Having a very well organised partner can compensate but adult ADHD sufferers find it more difficult to build strong and stable relationships.
Taking Some Control
Getting a formal diagnosis of ADHD is an important first step. You need to make sure that you are also not suffering from another condition with your ADHD – anxiety and depression are common in adults who have an ADHD diagnosis from earlier in their life. If you have not seen your GP or a specialist for a while, make an appointment to talk over how you are feeling. You may need treatment to help, or there may be a support group in your area that the doctor can recommend.
Make sure the people that you know – your family and your close friends and people at work know more about ADHD. Perhaps you have never mentioned it to some people? If those closest to you are more aware of why you have problems, they are more likely to offer to help.
Develop a Good Daily Routine
Erratic behaviour goes with ADHD but you can impose some control that will help you deal with this better as an adult. Make it a golden rule to go to bed at the same time every night and have strictly the same bedtime routine. Perhaps a bath or a shower at 10.45 pm and then lie in bed and relax and listen to music, or have a warm drink, or watch a TV program. Most people find life much more difficult to cope with if they are not getting enough sleep. Being constantly tired can make your timetable even more erratic. Change that today and whatever else needs doing, leave it and establish a bed time pattern.
You also need to set a timetable for eating meals to make sure you don't get so hungry you eat the nearest fast food or junk food available. Improving the quality of food you eat won't cure your ADHD but it will help you maintain a better balance of nutrients and you will feel generally better. It is also important to fit in some exercise – is it possible to walk to work, or walk in your lunch time at work. Can you go swimming or cycling after work? Or do some strenuous housework or gardening for an hour? Physical activity, particularly if you can be outside as well can help you control your mood and fend off feelings of restlessness, stress and hyperactivity.
Declutter Your Life
People build up clutter in their lives without having ADHD but if you find it difficult to find things, you miss paying bills and you forget to buy milk and bread all the time, you need to set up new ways of doing things. This is not a quick fix process – try to change just one thing at a time. Set aside a weekend to do two hours or sorting with something you enjoy afterwards as a reward. It is best to spend several shorter periods of time sorting things out than trying to do it all at once.
Keep Lists!
Most people do this and people with ADHD can benefit hugely by having a daily list of things that need doing. You don't have to remember so much – just have a small notebook and take the list around with you to refer to during the day.
You might also like...