Dietary Management of ADHD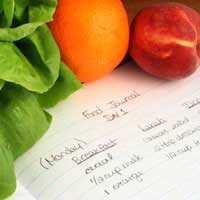 ADHD or Attention Deficit Hyperactivity Disorder can be managed, at least partially, through strict dietary management. Whilst the research seems to be quite clear that diet or dietary deficiencies do not cause ADHD, there is a growing body of evidence that dietary factors can increase the severity of ADHD symptoms.
So what are good dietary practices that can be followed to help manage or limit the severity of ADHD symptoms?
Exclusion of All Artificial Additives from an ADHD Diet
There is a growing body of evidence that some foods, and especially dietary components called salicylates, food dyes, preservatives and flavourings can cause hyperactivity and increase the severity of ADHD symptoms.
To remove all artificial additives from the diet, the simplest method is to remove all processed and pre-packaged foods from your diet. This means that you should only select goods clearly marked as 'organic' or labelled as 'no artificial additives' when carrying out the weekly food shop. There are now a very diverse range of organic foodstuffs available in the supermarkets, so going 'wholly natural' when food shopping is not very difficult to do. Additionally, it is only very slightly more expensive to shop organically.
To avoid any foods that could be contaminated with pesticides or other chemicals it is also advisable to select organic meat and vegetables whenever possible. If financial or other practical considerations make buying organic meat, fruits or vegetables difficult or impossible, always remember to wash all produce very thoroughly with water to remove any traces of preservatives or pesticides.
Check the Food Labels
By law, all foods must clearly list all additives and ingredients on the food label of any goods you buy. Check carefully to see if any artificial additives or preservatives are listed; if they are, don't buy the product.
Removal of Caffeine
Even very small amounts of caffeine can increase ADHD symptoms by up to 240% or more. Caffeine is found in coffee, tea and coca cola's; all of these drinks have decaffeinated varieties readily available so there is absolutely no reason for any diet to include caffeine.
Include Fish in Your Diet at Least Twice a Week
Fish is a good source of Omega 3 essential fatty acids, and especially oily fish such as trout, mackerel, sardines and salmon. Not only is fish good for your heart, it is essential for a healthy nervous system and for proper brain function and development. Whilst white fish like cod or haddock are still healthy, they don't have as much Omega 3 as oily fish. If a child will not eat fish there are a growing number of foods available with added Omega 3. When all else fails, supplement the diet with a good fish oil based Omega 3 supplement. Ask your pharmacist or health food shop for advice.
Include Wholegrain Foods in the Diet
Wholegrain foods, including sunflower oils and other foodstuffs made from seeds with their husks are a good source of Omega 6 essential fatty acids. These nutrients are also vitally important for healthy nervous tissues and brain function. Buying whole grain breads or cereals wherever possible can help to make sure that there is sufficient Omega 6 in the diet
Include at Least Five Portions of Fruit and Vegetables a Day
Some children with ADHD have been shown to have low levels of magnesium, and at least two small studies have shown that magnesium supplementation produces marked improvements in ADHD symptoms. Green vegetables are a good natural source of magnesium, as well as a wide range of other essential vitamins and minerals. However, research conducted by the Food Standards Agency has shown that it can be difficult to get sufficient amounts of magnesium from the diet, and additional supplementation could be beneficial.
Additionally, very recent research showed that children with ADHD had abnormally low levels of ferritin (which is a form of iron) compared with normal children. The lower the iron levels, the more severe the symptoms shown by ADHD children. Good sources of iron include eggs, fish, poultry, beans, green leafy vegetables, whole grain cereals, almonds, peaches and pears. 65% of children with ADHD have also been shown to have low Zinc levels.
Supplementing the Diet
The Recommended Daily Amount of nutrients is the minimum amount that is needed every day to avoid a deficiency. Whilst a healthy diet should generally provide RDA amounts of nutrients, supplementation could be beneficial in ADHD to ensure that amounts eaten are sufficient for optimal health.
Whilst GPs should be advised and informed of any dietary measures you may be following to help manage ADHD symptoms, very few UK medical practitioners have had detailed nutritional training as part of their medical education. As a result, consulting a nutritionist for advice and guidance is a good idea if supplements are being considered.
You might also like...