Alternatives to Drug Therapy in ADHD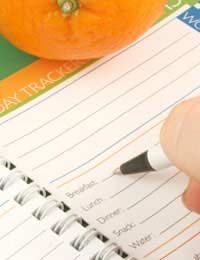 It is estimated that approximately 2 to 5% of children worldwide and in the UK are likely to have some form of ADD or ADHD, otherwise known as Attention Deficit Hyperactivity Disorder. A general increase in awareness of ADD amongst health professionals, parents and teachers has resulted in a sharp increase in detection rates and usage of methylphenidate or Ritalin, the main drug used to treat this disorder.
In 1998 there were 26,500 prescriptions issued for Ritalin, but by the end of 2007 that figure had increased to 461,000 prescriptions, a 20 fold increase. However, there are growing controversies surrounding the use of Ritalin in children, not least because methylphenidate appears to have no effect in approximately one third of the people who take it.
As a result, GPs and other health professionals were advised in October 2008 by the National Institute for Health and Clinical Excellence and the National Collaborating Centre for Mental Health not to use drug based approaches as the initial therapy in ADD. Instead, stimulant drugs are to be reserved for people with severe or moderate levels of disability.
When drug therapies are taken away as the first and immediate choice of treatment, what non drug options are immediately available, and when is medication recommended?
Psychological and Behavioural Therapies
The first step recommended as a non drug approach involves training, educational programmes and courses for parents of children with ADHD, as well as a range of psychological and behavioural treatments for the affected children.
These therapies are intended to teach a wide range of specific behavioural management and coping strategies, and are designed to address the specific problems faced by children and teenagers with ADD.
In particular, therapies seek to help families and sufferers understand the nature of their condition. Understanding of ADHD causes and effects by both families and sufferers will help to improve a child's happiness and self esteem and help to break negative behaviour patterns.
Most importantly, the therapies are designed to help children re-enter the formal educational system; many diagnosed children will have been excluded from school as a result of their behaviour.
Fenigold Diet
There is some evidence that some individuals can have food sensitivities that may make ADHD symptoms more severe. The Fenigold diet was developed in the US in the 1970's, and is an elimination diet which removes all foods containing artificial colours, flavours and preservatives. Additionally, foods such as apples, oranges and tomatoes which naturally contain salicylates, a close relative of the medicine aspirin, are excluded from the diet.
Once all salicylates and foods with artificial additives have been excluded from the diet for a period of at least one month, they can be added back into the diet one at a time. As each food type is reintroduced, the reaction and effect on ADHD symptoms and behaviour can be noted through use of a behaviour diary.
If a particular food or additive makes a marked difference to the severity of the behavioural symptoms, it can be safely assumed that there is some form of allergy present, and those foods should be permanently excluded from the diet.
Positive Dietary Change
There is some evidence that brain function and ADD symptoms may be linked to the amount of a nutrient called Omega 3 essential fatty acids in the diet. In some people with ADHD, blood levels of DHA and EPA may be abnormally low. Whilst more study is needed to confirm results of early trials, low levels of DHA and EPA seem to be associated with ADHD symptom severity.
Preliminary trials indicate that increasing the amount of Omega 3 in the diet through supplements or an increased consumption of mackerel, sardines or trout can help children improve their concentration and academic achievement.
When is Medication Necessary?
During the initial ADHD diagnosis, standard assessment measures will be used. The symptom score given to a child or adult will indicate the severity of the symptoms shown. If the symptom score falls within a moderate to severe category, it is likely that medication will be recommended at the outset and immediately after a diagnosis has been made.
The reason for this is that if ADHD symptoms are severe, the positive effects of behavioural training and psychotherapy alone may be limited. In these circumstances, using medication combined with psychotherapies can help a child or adult with ADHD start to make the behavioural changes that are needed.
Medication dosage will be reviewed each year by assessing behaviour during a one month drug therapy rest period. Where there are marked improvements, the dosage of medication used will be lowered or medication may be stopped altogether.
For milder cases of ADHD, medication will only be suggested is symptoms worsen and psychotherapy and behavioural therapy fails to make any significant improvements.
You might also like...