Advantages and Disadvantages of ADHD Treatments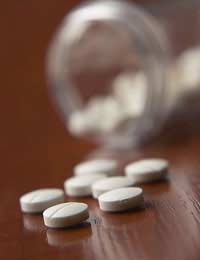 For many people, giving a child a stimulant drug that is part of the amphetamine family is simply unacceptable in the short term. For many others, the prospect of a child staying on drugs indefinitely is something they will not even consider. So are there options that could at least partially replace drugs for ADHD?
The answer is yes, and more approaches are being developed as every day passes. Not all of them are based on sound science, and not all of them will work; however, many of these therapies do seem to produce benefits in some individuals.
However, it has to also be recognised that alternative therapy options are not generally accepted or recognised by mainstream health professionals. This is because the treatments have not been tested in what are termed 'proper' clinical trials; these involve the use of a placebo instead of a drug or treatment, and researchers must not know which patient is getting the real therapy.
However, not all of the treatment methods available for ADHD lend themselves to testing in this manner. Additionally, who will fund such research? Drug companies have nothing to gain from testing any therapy other than their own, and such companies are usually the only ones with sufficient money to fund research. Government funding is very limited. It is a conundrum that needs resolving.
What is known is that combinations of therapies seem to be most effective in producing improvements in symptoms.
Keeping a behaviour diary should help parents and doctors to work out which approaches or combinations of therapies produce real improvements in symptoms. So what are the treatment options?
Medication with Psychotropic Drugs
These medications have the advantage that there is a lot of research to support the fact that these drugs work in the short term, and can reduce impulsiveness, hyperactivity and improve attention. However, there is not much data on how effective stimulant medications are in teenagers and adults, and no one knows if there are any harmful effects when the drugs are used for a very long time, or if they have other effects on children's development.
Psychosocial Treatments and Behaviour Therapies
These include teaching parents and teachers how to manage an ADHD child, as well as a range of approaches that are taught to children to help them learn to manage their own symptoms. Cognitive-behavioural approaches which involve self management and improving self esteem don't seem to work too well in children, but many other positive reward strategies appear to produce good results.
The primary advantage of psychosocial therapies is that no drugs are involved, although these approaches tend to work better when they are used with medications.
Dietary Management
There is little study data to prove how well cutting out certain foods and including other specific foods work, but there are some intriguing results from studies that have been carried out. Dietary management is a drug free approach and certainly worth trying; cutting out caffeine and food additives is a good place to start. Ensuring adequate essential fatty acids are in the diet is also a positive move that will benefit general health, and may help reduce ADHD symptoms.
Herbal and Homeopathic Treatments
There are many alternative health options, but little in the way of data to support their use for the reasons outlined earlier in this article. The best advice for parents wanting to try these options would be to find a reputable practitioner in herbal medicine and/or homeopathy, and conduct a trial and error approach under the advice and guidance of suitably qualified professionals.
Biofeedback Conditioning
Quite possibly the future of ADHD therapy. This is where a child or adult can literally see their brain activity patterns on a television screen and learn to control or modify them through following simple instructions and visualisation exercises.
Meditation
Meditation can produce surprisingly positive results in both children and adults, although considerable patience will be required by the teacher. Meditation can help to calm anxiety and reduce stress, both of which are problems in ADHD.
Perceptual Stimulation and Training
This therapy is very similar to biofeedback conditioning, but without the visualisation technology.
Each individual family has to make choices that are acceptable to them for their loved one or child. However, it is always a good idea to let your doctor know what you are trying, as effective treatment will always involve a 'team' approach between parents, children, teachers and doctors or therapists.
You might also like...