ADHD Research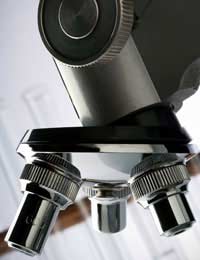 At present, remarkably little is known about ADHD or attention deficit hyperactivity disorder. What is known is that the frontal area of the brain that controls the 'executive functions' is under active in ADHD, and less dopamine is present than in normal people. The executive functions are involved in controlling how individuals process information, respond to situations and assess consequences and risks. Executive functions are also involved in helping mental focus and problem solving.
Because this part of the brain is under active sufferers may experience difficulty in listening to verbal instructions and controlling impulsive responses to situations or events; as a result ADHD sufferers may also have problems with learning and forming and maintaining friendships. The problems appear to be mostly hereditary, and several genes are probably involved.
So what research is needed to improve understanding of ADHD so that more effective treatments can be developed?
Defining ADHD
Science needs to understand far more about how and why ADHD develops in some children and families. What genes are involved, and why are these genes expressed in some people but not in others?
We also need to understand far more about how children's brains develop and what goes wrong in ADHD. How is information normally processed? Exactly what happens in ADHD? Scientists believe we can learn some of these answers by using Magnetic Resonance Imaging. Using these pictures scientists will be able to see exactly what patterns of brain activity are present in normal people and people with ADHD, both before and after medication is started.
Does ADHD Matter?
This may be a surprising question to see asked. Yes, we know ADHD does matter, but how much?
When a doctor or a parent has to make a decision about what they should do to help their ADHD child, they need to know what the 'risk-benefit' ratio is of each possible treatment. How severe are the problems if nothing is done, how much will ADHD symptoms be helped by a specific medication or treatment, and what are the long term benefits and risks of that treatment? At the moment, we simply don't know.
There needs to be additional research that can measure the impact of ADHD on individuals, families, and society as a whole. How much does each potential treatment cost, and what is the cost to society if nothing is done? This sort of information can help doctors and parents reach the right decisions, as well as helping make sure that governments and health authorities put the right funds into research, healthcare and teaching to tackle the problem of ADHD and its consequences.
What are the Best Treatment Plans?
Because almost all research has looked at individual approaches to treatments, doctors don't know the answer to the question 'What is the best combination of therapy to use?'. They will have opinions based on their practical experience, but no research data to give definitive answers.
More research is needed that looks specifically at:
How well therapies help predominantly inattentive type of ADHD
How well treatment works after a year. The disorder can be lifelong, but we only have studies that look at the first year.
The effects of long term usage of stimulant drugs on children, through to when they reach adulthood with a proper assessment of risks and benefits
How medication affects school performance and the ability to process language and memory usage
How much difference behavioural therapies make in the long term on how well a child performs at school.
If certain combinations of therapies mean that a lower medication dose can be used
How much differing combinations of behavioural therapies and medication can improve performance in children as well as adults
If there is any benefit in treating children under 5
Identify if there are better ways of approaching the problems in teenage years and adulthood.
Studies that take a thorough look at a wide range of alternative therapies
In other words, most judgements on the 'best' approaches to treat ADHD are currently quite subjective because all these answers are not known, even by doctors. It also has to be remembered that because most studies get funded by drug manufacturers, research tends to only look at drug interventions. Drug manufacturers are not really interested in proving that any other therapy works, and are not going to fund such work.
A lot of research needs to be done on questions of diet, supplementation and other alternative therapies that appear to produce benefits, based on anecdotal reports. The catch is that unless this research is funded by governments or private bodies not associated with drug manufacture, they won't happen. It may take a large charitable effort by parents with ADHD children to raise funds for research to look at these alternative and non-drug based treatment approaches.
You might also like...
I liked this article because Julia speaks about research being predominantly funded by those with a vested interest, ie, drug companies. I wish she had mentioned her own link with them. The Maudsley hospital in London are currently doing gene research. I gave a DNA sample some years ago as someone who had already been diagnosed as having severe ADHD combined type and almost all immediate family members are affected to varying degrees. I have also learned a little about the research using brain scans. I would like to see this article updated every 6 months minimum because I learned this a long time ago. Ok, when regular people are asked to read a mind numbingly boring article, for instance The history of the Norwegian Leather Industry between 1800 to the present day....... contain yourself folks.... the normies bit of the brain that concentrates lights up like a fog light down a coal mine because their brain is doing overtime trying to learn all they can from the riveting article. ADHD brains are much more sensible and if you hand them the low down on Nordic hides they are asleep before the end of the first line. Thats what the amphetamine is for. To keep you awake so that you to can be just as bored as them. So, while they have identified that normies brains work very hard when faced with tedium and that ADHD brains actually show a very clear sleep pattern they have yet to explain to me why the hell I should wake up ;)
Ribbons
- 31-Jul-11 @ 3:31 AM