Possible Causes of ADHD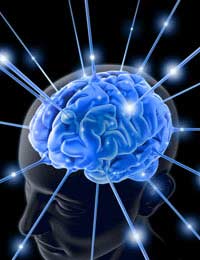 No-one knows exactly what causes ADHD or Attention Deficit Hyperactivity Disorder, otherwise known as ADD or attention deficit disorder. The research shows that there is probably a large element of genetics involved, combined with a number of social and environmental elements that may or may not play a part ADD development. What is known is that people with ADD show some abnormalities in brain function, and research is ongoing to understand exactly what is happening in this disorder, and why.
Genetic Involvement
Scientific research has found there is a strong genetic link in development of ADHD. Scientists now believe that there are probably a number of genes involved rather than a single hereditary element. It is also clear that this is not a condition that can be 'learned' or 'caught' through social contact with existing sufferers. If a family has someone with attention deficit disorder then there is one in five chance that someone else in the family will also have the condition. If a parent suffers from ADHD, then their children have a one in two chance of developing the problem.
Brain Function
People who suffer from ADHD are known to have abnormalities is some parts of their brain, and in particular an area called the Prefrontal Cortex. This is the part of the brain that is thought to be used in controlling our 'executive functions'; these are specific mental processes that allow us to have self-control. Humans use their executive functions to manage frustration, restrain outbursts, solve problems and focus on an issue and persist with it. All of these functions are affected in attention deficit disorder to a greater or lesser extent.
Tests have shown that people with ADHD can have lower levels of the neurotransmitters dopamine and noradrenaline; both of these neurotransmitters are involved in the operation of the prefrontal cortex and executive functions, and both are also involved in maintaining glucose levels (a type of sugar the body uses for energy) in brain tissue. The more glucose present, the more active an area of the brain will be. In ADHD sufferers, the prefrontal cortex has been found to use less glucose, which means that this area of the brain is less active. Whilst no-one is entirely sure how this mechanism works, there is a current theory that people who suffer from ADHD have lower levels of the essential transmitters noradrenaline and dopamine, which in turn means that their brains are less able to use glucose, which in turn results in a lower level of activity of the prefrontal cortex. This reduced activity means that sufferers are less able to use their 'executive functions' resulting in the symptoms of hyperactivity, impulsiveness and difficulties in paying attention.
Brain Injury During Pregnancy and Birth
It is already well known that the development of a baby's brain and their birth weight is affected if a woman smokes, drinks excessively or suffers an acute stress reaction whilst she is pregnant. A low birth weight, brain damage during pregnancy or a trauma during childbirth will also produce a slight increase in the risk that a child will develop ADHD later in life.
Diet
Research is ongoing to discover links between diet and the risk of development of attention deficit hyperactivity disorder. So far, the only concrete evidence of dietary ADHD causes are that children with the disorder have been shown to have lower levels of the essential fatty acids Omega 3, Omega 6 and Omega 9 than normal children. Essential Fatty Acids are vital parts of the diet which must be eaten from foodstuffs as they cannot be made within the human body. Most of our nervous tissues are made from Essential Fatty Acids, and so any deficiency is likely to affect how well the human brain functions. However, it is not clear at present what specific role essential fatty acids might play in development of the disorder.
Family Environment
There is a known relationship between untreated attention deficit disorder and mental health problems, criminal behaviour, poor family economic status, presence of a learning disability and a discordant family life. However, when one considers that there is a known genetic link that predicts the incidence of attention deficit disorder within a family, it is probable that these traits are not ADHD causes but are simply consequences of a prevalence of ADHD genes within a family. It is also clear that attention deficit disorder is not caused by bad parenting, although bad parenting can exacerbate the severity of the symptoms shown by an affected child.
Summary
Because science does not yet fully understand the genetics involved in ADHD nor how the human brain functions, research is continuing to help scientists and doctors understand what causes the disorder. When full answers are available, better treatments will be developed.
You might also like...