ADHD Management Options for Adults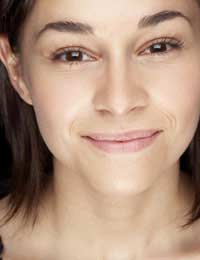 If you are an adult with a recently diagnosed Attention Deficit Hyperactivity Disorder (ADHD), you have one critical advantage over children who have the condition. You have an adult awareness and understanding of your illness that can help you to self manage and compensate for the effects of ADHD.
Life may be full of the frustrations of being late, disorganised, and feeling that you are always making mistakes. However, because you can understand your condition, you can take far greater responsibility for your treatment.
Medication, Diet and Therapy
As an ADHD adult you may need medication, psychosocial therapy and counselling which can help you to address problems with depression, relationships and self-esteem. However, understanding your condition and helping yourself is the most powerful treatment available to you. Behavioural therapies can help you to improve your social skills, and how you react to situations and you should accept any offers of behavioural therapies. Following an ADHD diet can help you to manage symptoms.
Self Help
There are a large number of simple practices you can follow to help yourself manage your condition.
Educate Yourself
The first step to beating the adverse effects of ADHD is to learn all you can about your condition. You need to forgive yourself for many of your behaviours.
The second step is to educate friends, family and your work colleagues about your condition so that they can help you as you learn new living habits.
It will take effort to bring structure and organisation into your life, with a need for a great deal of scheduling and self discipline. It will not always be easy, but with a diagnosis you will learn new ways to manage your stress, handle situations, and will be able to design schedules and structures to bring order and success into your life.
Organisers and Diaries
Make use of an electronic organiser to plan your time; even mobile phones now contain these functions as standard.
Take time to plan your day and week down to the finest details. Include reminders about paying bills, making phone calls, keeping appointments or writing letters.
When an arrangement is made, enter it immediately into your organiser. Schedules can be reviewed each morning to remind you of what must be done that day. Most organisers will generate a daily to do list, but it will be up to you to prioritise these. List your most important tasks first.
Have a dictaphone, voice recorder or notebook to jot down any thoughts as they occur to you. These can be reviewed each night for transfer into your organiser. Leave yourself visual reminders or notes on message boards to remind you of these important tasks each day and night.
Time Management Hints and Tips
When adding an entry into your organiser:
Estimate how long any task will take you, and block out the time needed to complete it
Add 10 minutes to the length of time you believe each task will take you. People with ADHD always underestimate how long any task will take
Advance schedule and programme routine tasks like shopping, ironing, and housework
Programme your organiser to give you an audible warning fifteen minutes before you need to leave for an appointment
When an alarm sounds, immediately stop what you are doing, and get yourself ready.
Task Management Tips
Programme reminders and deadlines for decisions
Start work on your most enjoyable tasks to give you a sense of achievement when they are completed
Programme regular breaks in your day, with gaps between meetings so you can gather your thoughts
Break down tasks into manageable 30 minute chunks so that you can maintain your focus. Spread out long or boring tasks over the day.
Controlling Finances
Managing money is one of the greatest areas of weakness in an ADHD adult. To regain control, record every aspect of spending so that you can see where the money goes. A considerable amount will be wasted on impulse purchases and eating out. By creating a strict plan and sticking it to it, problems can be rapidly brought under control. Planning your money needs each day; leaving credit cards and excess money at home can help control your spending.
Improving Work Performance
You will already be aware of how and when you work best. Try and arrange your working environment so that you can work to your strengths and focus on the things you do well. Complete your least draining tasks early in the day. When you make a decision, take a note of it and return to it the next day. If you still think it is a good decision, act on it.
Life with ADHD is not all bad; you are likely to be more creative and imaginative than ordinary people. Controlling your ADHD symptoms can help you to start to achieve your potential.
You might also like...
Hello I'm Sarah. I am 42 years old.I believe there is a string possibility thatI may have ADD. I think I have always had it butbecause I was never one to be running around uncontrollably it was never diagnosed. I'm finding a new career change very difficult...particularly my focus and organisation..This has always been a problem along with feeling overwhelmed by tasks and then mood swings.. I have never had a diagnosis and quite honestly my GP has no sympathy for this kind of thing and when I say out my symptoms. People look at me strangely as if to say...and? But really I'm starting to feel quite low about it. I have no idea if this will get picked up but if someone reads this please get in touch. I would really like a diagnosis or some advice on how to manage this and not feel so dis-abled at times Thanks for reading
sarah
- 11-Nov-15 @ 7:17 AM
My name is Darren, and I think that I have the condition ADHD. I would like to receive FREE professional advice, counselling, and support around this condition. I think that I have the condition since I was a young child of approximately 3 - 7 years old. I reside in North London in Finsbury Park, and I was wondering whether I could see a Health professional in North London to discus my condition. Please kindly ring me asap or on Monday 30th of June on 0797 107 1070 to discuss my condition. Many thanks in advance and kind regards Darren Seabourne
James
- 27-Jun-14 @ 5:16 PM
IM 50 IN OCT THIS YEAR i already have me / cfs and asbergers i think i have also adhd and my gp keeps fobbing me off ie im too old for it / what diff would an extra tag do for me / and what would i get out of an diagnoses of adhd ? please help
hyperactive
- 9-Apr-12 @ 6:20 PM